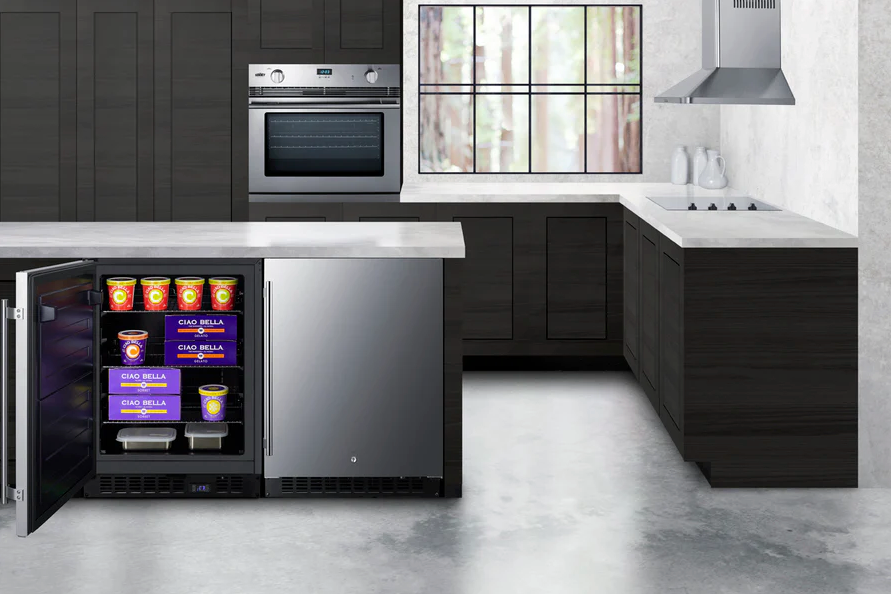 Freezers & Icemakers
Quality Freezers For Every Application
SUMMIT carries one of the industry's most diverse lines of all-freezers for use in medical, commercial, and household applications, as well as undercounter and compact icemakers thoughtfully sized for any space. Our freezers range from cube shaped compacts with factory locks to upright commercial reach-in freezers in complete stainless steel. We offer a wide selection of options for customization, including various lock styles, finishes and handles, temperature ranges, and internal and external accessories for temperature monitoring and control.
Outdoor Applications
Keep your barbecue fully stocked with our outdoor line of freezers and icemakers. Constructed from weatherproof stainless steel, SUMMIT's outdoor appliance line offers durability and function for every occasion.
Filters