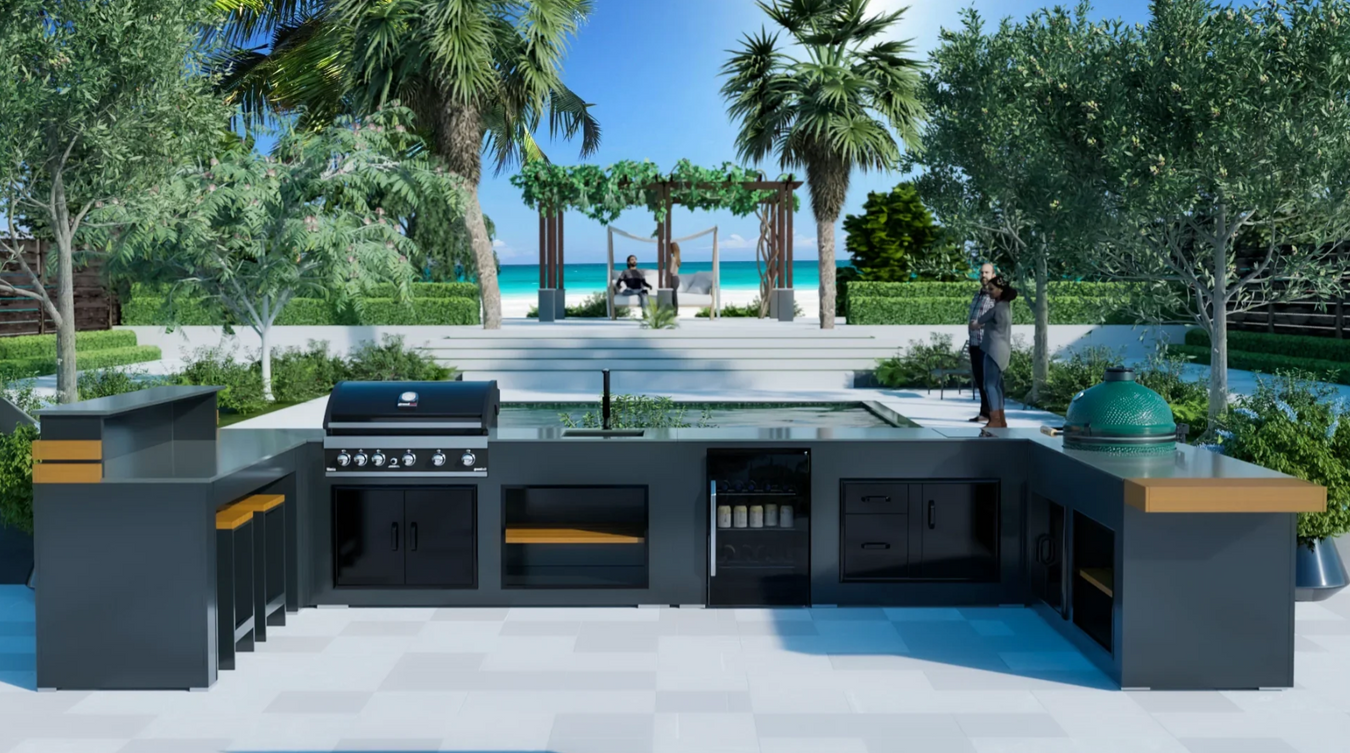 Grillandia Aluminium Outdoor Kitchens
Looking for a way to upgrade your outdoor space and enjoy delicious food and good company? Look no further than Grillandia's instant outdoor kitchens! Our innovative prefabricated systems make it easy to create a stunning and functional outdoor kitchen in no time.
All of our kitchens are produced from high-quality components that are easy to transport and assemble, and the range of models and elements offers customers unparalleled freedom and combinability. Whether you're looking for a simple grill setup or a more complex outdoor kitchen, we have options to fit every need.
Our kitchens feature an easy-to-assemble, corrosion-resistant powder-coated aluminum frame construction with HQ 304 stainless steel components and accessories. They're equipped with professional gas grills, gas hobs, or Kamado, and come with weatherproof thermowood shelves and wings, and UV, frost, and stain-resistant polished granite worktops.
Choose from our pre-customized models or individual units to create the perfect combination for your backyard oasis. Have a project design or drawing you'd like us to work on? Send us an email to info@Marvellesures.com. Please note that we only take serious inquiries, and Marvellesures is the only authorized dealer for Grillandia outdoor kitchens in the United States. Please note the lead time for delivery is between 10 - 16 weeks. Upgrade your outdoor living space with Grillandia's instant outdoor kitchens today.
Filters